SAFEWAY / ALBERTSONS
CIRCULAR ADS
---
TIMELINE
Ongoing

TEAM
Emily Shasteen
(Production Supervisor)

Leigh Ann Tate
(Advertising Director)
ROLES
Production
Design
Illustration

TOOLS

InDesign
Illustrator
Photoshop

AT A GLANCE

Safeway/Albertsons is a West Coast household name in grocery and they offer fresh products, reliable and competitive prices, and accessibility with their various channels to shop. The weekly circular ad is sent to 2.3 million households throughout Western Washington, Idaho, and Alaska and the Big Book of Savings is a monthly, in-store print savings guide. Both of these ads drive customer engagement and incentivize customers to shop and earn great deals in grocery.


GOALS
Collaborate with the client (Safeway/Albertsons), Production Supervisor and director all while working on a small team to produce a 4–6 page weekly ad that is compelling, cohesive, and accurate in detail.


MAKE GROCERY COMPELLING
There are a sea of competitors within grocery who offer both great products and deals. What will help make Safeway/Albertsons stand out?
SOLUTION

Fresh, yet consistent creative on front cover that takes note of current trends and demographics. This will then translate to interior pages and potential collateral and signage.
Refers to Albertsons brand guidelines to stay within brand.
Iteration based on client revisions and needs throughout proofing rounds.
Weekly Print Ads

Each ad is built by a small production team who receives data, retail, and product imagery from the client (department managers and specialists). Every ad goes through five rounds of revision before it is released and goes to press.

While the team is crosstrained on all of the ad's pages (front cover, interior, Health and Beauty, and back cover), we usually have assigned page assignments. I have been working on Front Cover most recently which allows for more creative opportunity, as it is the front page that dictates the ad's overall look and cohesion. This is especially relevant for ads that feature a holiday (ex: Mother's Day, Memorial Day, Christmas, etc).

I created the front cover for the Mother's Day 2022 ad. A fun, bright, illustrative approach was used in order to achieve a more engaging ad. With some feedback from both client and my team, we landed on this for the final layout that went to press.

Below are other examples of pages that I have built out:
Big Book of Savings ( Monthly Savings Guide)
---
Printed, in-store ad
Big Book often allows for more creative freedom. I created the Lunar New Year feature that was translated into the circular ad and into some in-store marketing collateral as well.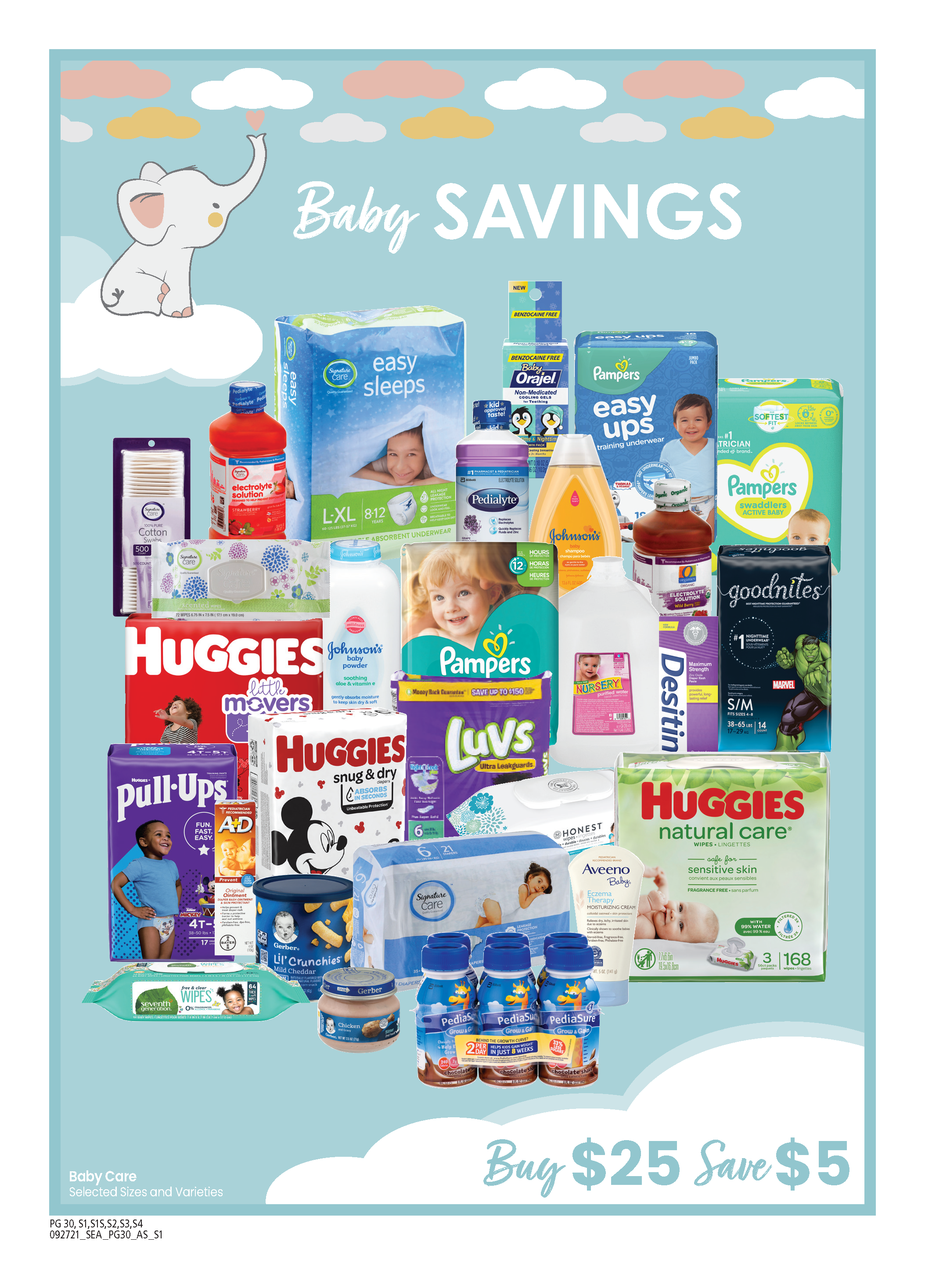 Iteration is the name of the game. While feedback and critique has always been vital to design work, my role as Production Artist has made me become less sentimental about certain aspects of my own work. Working on five ads at a time, each in different proofing phases, has made me a more flexible and efficient designer.
Learning to illustrate in a manner that is more apt for design on newsprint has been crucial as has been making wise color decisions. There's not much point in designing and creating an ad that is illegible nor accessible.